Palos Verdes Reef: Artificial Reef or simply Vibrant Marine Habitat?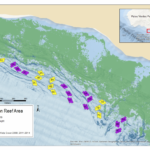 According to scientists, after 18 months the newly constructed reef off of Palos Verdes is "going off!" Marine experts are overwhelmed at how fast the constructed habitat has exploded into a productive home for fish and invertebrates.
According to Southern California Marine Institute Director (SCMI), Dan Pondella, the Palos Verdes' restoration reef is "going off" with exploding fish and invertebrate populations. And there's nothing artificial about the robust marine flora and fauna on the newly constructed reef. The high relief structure was placed just 18 months ago and is absolutely vibrant today (see: 
https://youtu.be/UGg0hm06v7c
)!
In a day when most news about marine habitat is sad and disconcerting, having a brilliant success story comes as quite a pleasant change. I should add here that along with the team from Vantuna and SCMI, thanks should go out to NOAA and the California Department of Fish and Wildlife for their continued support. I would also like to acknowledge Governor Gavin Newsom, who as Lt. Governor while on the State Lands Commission supported the Palos Verdes reefing project. Thank you Gov!
While we're talking success stories, let me add that the third "Conservancies' Classic" is coming up quickly on Saturday August 20 in Carpinteria. The Classic is held in conjunction with and supports the Gaviota Coast Conservancy's mission of coastal restoration and recreational access. Working together we make it happen. Come join the fun and take a shot at winning a Bass pro stand-up paddleboard! Sign up at 
sportfishingconservancy.org
.
Tight lines,
Tom